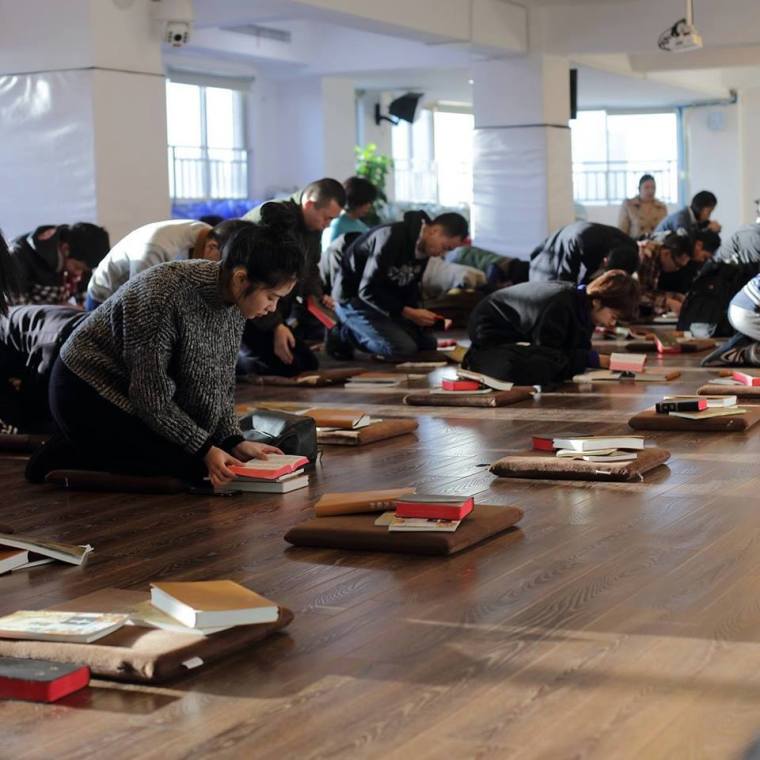 Chinese police raided a small group of Christian worshipers from a heavily persecuted house church in southwestern China's Sichuan Province and arrested nearly everyone, including a baby from under one year old, nine children and 18 adults.
Officers from the Chenghua District Mengzhuiwang Office broke into the home of a church member, He Shan, where the Early Rain Covenant Church small group was meeting for Sunday worship, CBN said. News.
"Police claimed to have received a call reporting an illegal gathering there," the church wrote on its Facebook page, persecution watchdog International Christian Concern reported, identifying the gathering as the small group. Treading Water" and the preacher as Dai Zhichao.
Preacher Dai asked the police to show the relevant documents, but the police ignored him and broke into his brother He's home. In the process, the preacher was injured in the arm, as were other men who tried to help. Dai's phone was also confiscated, the ICC said.
A church member told the ICC that many people had been beaten by police after being detained. "When the children were rowdy, the police threatened to hit them on the head," the ICC said.
The police later released most of them, but preacher Dai and his brother He were placed in administrative detention for 14 days. Brother He was also fined 1,000 RMB ($154).
Open Doors USA, which monitors persecution in more than 60 countries, estimates that there are approximately 97 million Christians in China, a large percentage of whom worship in what China considers "illegal" underground house churches and not recorded.
More than two years ago, authorities shut down the ERCC of 5,000 church members, broke down the doors of the homes of church members and leaders, and arrested more than 100 people. Police continue to harass and hunt down church members, according to a recent report by US group China Aid.
The ERCC, led by pastor Wang Yi, has not been able to meet in person since it closed in 2018 when its pastor and other leaders were arrested. Wang was later sentenced to nine years in prison for subversion of power and illegal business operations.
Gina Goh, ICC Regional Director for Southeast Asia, commented: "The latest raid on the ERCC, while nothing new, shows a worrying trend that house churches are frequently subjected to harassment like this in the name of "law enforcement," where the law is flawed. Regulations on religious affairs have been used by Beijing to suppress house churches across the country. »
Goh added that the Chinese Communist Party's constant fear of unregistered churches "is both pathetic and absurd, as it points to President Xi [Jinping]insecurity vis-à-vis any critical mass. There is absolutely no respect for religious freedom.
Goh has previously said, "Beijing seeks to intimidate leaders in hopes that churches will dissolve out of fear. Their plot will not succeed, thanks to the resilience of the Chinese house church. They survived the Cultural Revolution and they will also survive the era of Xi.
Under President Xi's leadership, CCP officials have enforced strict controls on religion, according to a March report by China Aid.
Chinese authorities are also cracking down on Christianity by removing Bible apps and Christian WeChat public accounts, as highly restrictive new administrative measures on religious personnel came into effect this year.
China is ranked on Open Doors USA's Global Watchlist as one of the worst countries in the world when it comes to the persecution of Christians.
The US State Department has also called China "a country of particular concern" for "continuing to engage in particularly serious violations of religious freedom".